Looking for Life Insurance?
Life insurance is not only the cornerstone of a solid financial plan, but it's hands down one of the most cost effective ways to protect the people who depend on you financially.
What would happen to your family if you were to die prematurely? Would they be able to maintain their current lifestyle?
Would your kids be able to go to college? Would your spouse be able to shoulder the load with one income?
If you have a child, are married, or you are carrying any kind of debt, purchasing life insurance is a no-brainer.
If all three, well, hopefully you already have life insurance. Here are a few other reasons to have life insurance:
Medical Bills
charitable donations
pay federal death and estate taxes
create an inheritance for your heirs
pay final expenses
We make buying life insurance easy!
At Mills Insurance Agency, we make the process of buying life insurance extremely simple.
We have access to a wide range of life insurance companies so we can survey the marketplace and based on your individual rating criteria, find the best possible life insurance policy at the best price.
When purchasing life insurance there are a few things to consider. Do you want Term Life Insurance, or Whole Life?
If you don't understand the difference that's okay. That's what we're here for.
Life insurance is based on two main variables — your age, and your health.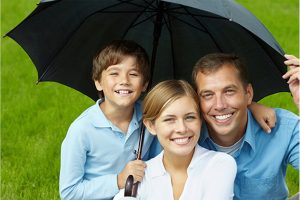 Featured Opportunity:

ERIExpress Life
ERIExpress Life is the easy-to-get, easy-to-afford life insurance that gives you the protection you need through a simple application process, no physical medical exam*, and a faster approval time.
Why ERIExpress Life?
Life insurance coverage can be effective the same day as application

Choice of term or whole life policy

Coverage amounts from $10,000 to $500,000*

Choose from a range of plans to fit your budget and provide the protection your family needs

Accelerated Death Benefit Rider automatically included

* ERIE® life insurance products and services are provided by Erie Family Life Insurance Company (home office: Erie, Pennsylvania). Erie Family Life Insurance Company is not licensed to operate in all states. Go to erieinsurance.com for company licensure information. The insurance products described in this brochure are in effect as of September2020 and may be changed at any time. Insurance products are subject to terms, conditions and exclusions not described in this brochure. The policy contains the specific details of the coverages, terms, conditions, and exclusions. The insurance products and services described in this brochure are not offered in all states. ERIE life insurance products are not available in New York. Eligibility will be determined at the time of application based upon applicable underwriting guidelines and rules in effect at that time.

ERIExpress Life application contains medical questions. All applications are subject to underwriting approval and certain health conditions may require a fully underwritten life policy instead.

This life insurance offer is available for applicants ages 18-55 with policy face amounts up to $500,000.
How much life insurance do I need?
A mistake that we often see people make is basing their life insurance coverage on a guess, or just grabbing a number out of thin air without realizing what the impact of inflation could have on their life insurance proceeds.
One of the benefits of working with an independent agent like us is that we can sit down, and through a comprehensive needs analysis, determine the exact amount of coverage you will need to protect the people who depend on you.
The amount of coverage you need depends on a number of different variables. Here are a few examples:
how many children you have
your future earnings potential
whether or not you're married
spouses future earnings potential
you and your spouses age
amount of debt you have
How to get started on your Life Insurance quote
To get started on your quote, call our office or click over to our quotes page.
Either way we'll make the process simple!